In today's fast-paced digital world, efficiency is paramount. Every minute saved in your workflow can make a significant difference. That's why we are thrilled to introduce our upgraded Seamless Uploading feature. Say goodbye to complex and time-consuming file uploads – with Seamless Uploading, it's as easy as drag, drop, and done!
Simplified Uploading Process
Gone are the days of navigating through multiple steps to upload your files. Our upgraded Seamless Uploading feature offers a streamlined process that saves you valuable time and effort. With just a few simple steps, you can upload your files seamlessly and efficiently:

Access our Order page: Place an order from our ORDER PAGE

Drag and drop: Simply drag and drop your files into the designated area. Whether you have a single file or multiple files, the process remains effortless.

Relax and let it process: Once you've dropped your files, our advanced system takes over. Sit back, relax, and watch as your files are swiftly processed and made ready for your projects.
Benefits of Seamless Uploading
The upgraded Seamless Uploading feature offers a range of benefits that will enhance your workflow and simplify your experience:
Time-saving convenience: By eliminating complex upload processes, Seamless Uploading enables you to upload files quickly and effortlessly. Say goodbye to wasted minutes and hello to increased productivity. No more moving tabs to tabs to upload. Just create an order, drag, drop on the same page, and you're done!
User-friendly experience: We believe that technology should be intuitive and easy to use. Our Seamless Uploading feature is designed with simplicity in mind, ensuring a seamless experience for all users, regardless of their technical expertise.
Compatibility and reliability: Our system is equipped to handle a variety of file types, ensuring compatibility and reliability throughout the uploading process. You can upload documents, images, videos, and more with confidence, knowing that our system can handle it all.
Enhanced collaboration: Share files effortlessly, keeping everyone on the same page and improving overall productivity.

Unlimited storage

No file size limitation
Upload all type of extensions no matter how RAW or 4K
User-friendly experiences
A smoother workflow
High speed that powered by Google Drive.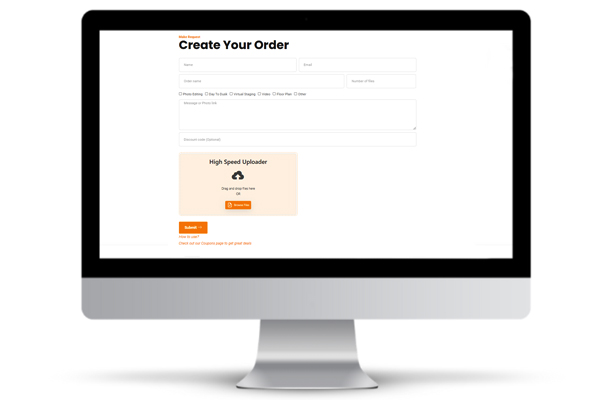 At BEEPEC, we strive to provide our clients with the tools they need to thrive in their digital endeavors. With our upgraded Seamless Uploading feature, we have simplified and optimized the file uploading process, allowing you to focus on what matters most – your projects and goals.
Experience the convenience and efficiency of Seamless Uploading today. Say goodbye to complicated upload procedures and hello to a streamlined workflow. Try out our upgraded feature and unlock a world of seamless possibilities!
BEEPEC is committed to continuous improvement, and Seamless Uploading is just the beginning. Stay tuned for more exciting updates and enhancements as we strive to make your digital journey even more seamless.


Take the first step towards a streamlined workflow and explore Seamless Uploading today!