The evolution of the Covid-19 epidemic in the world is increasingly complicated, which affects the real estate market so much. The market was thrown into a tumultuous state when the Covid-19 pandemic struck. Between people losing work and being afraid or unable to move, the year in lockdown made a significant impact on the market.
Otherwise, direct-viewing a house will make buyers feel quite hesitant because they may be infected.
In the information technology era, buyers sometimes don't need to go to the house they are interested in anymore, but can view it through many different technological devices. Therefore, the trend of advertising for home sales has changed based on the world situation as well as the urgent needs of home buyers.
Although this is a very familiar form in the real estate industry, the effect it brings is quite huge.
A photo, after being carefully edited by a team of professional editors, will be able to show all the main details of a house. 
All you need to do is take high-quality photos, then send them to the editor and let them handle the rest. Then your home buyers will not need to worry about the geographical distance and still be able to see the house they are interested in.
However, you need to find yourself a reliable editor, who has high-quality work, good productivity and always ensures on time delivery. Especially, they don't become ghosts when you need their help. 
With Beepec's support, all of your wonders will be solved. At Beepec, you will have a team of 70+ professional editors who work 24/7 to handle all your work.
We always ensure quality by the strict quality control process, 2 layers of Quality Assurance and Double Check Departments.
An empty house will not look as great as a house with neatly designed furniture and has the suitable style. To make the marketing process more effective, realtors often choose a virtual staging service so that their customers can easily imagine what their home will look like when the furniture has been put in
Statistics show that some 38% of real estate agents said they stage homes prior to listing. This is completely appropriate, as more and more virtual staging software comes out, along with increased demand, so many editors can work on this product with very high image realism.
Beepec is also one of the top choices for this type of service. We have 3D experienced operators who have an eye and logical thoughts for space, architecture, and understand different furniture styles.
If the photos show us the colors and details of the house, the floor plan will show us the structure and area of ​​the house. This advantage of the floor plan will help homebuyers not need to look directly at the house and still be able to know each area of ​​​​the house in general and the area of ​​each room in particular. Combined with photos, the floor plan will help buyers know the specific structure of that house. This feature makes floor plan a type of choice for many realtors, especially during the current pandemic.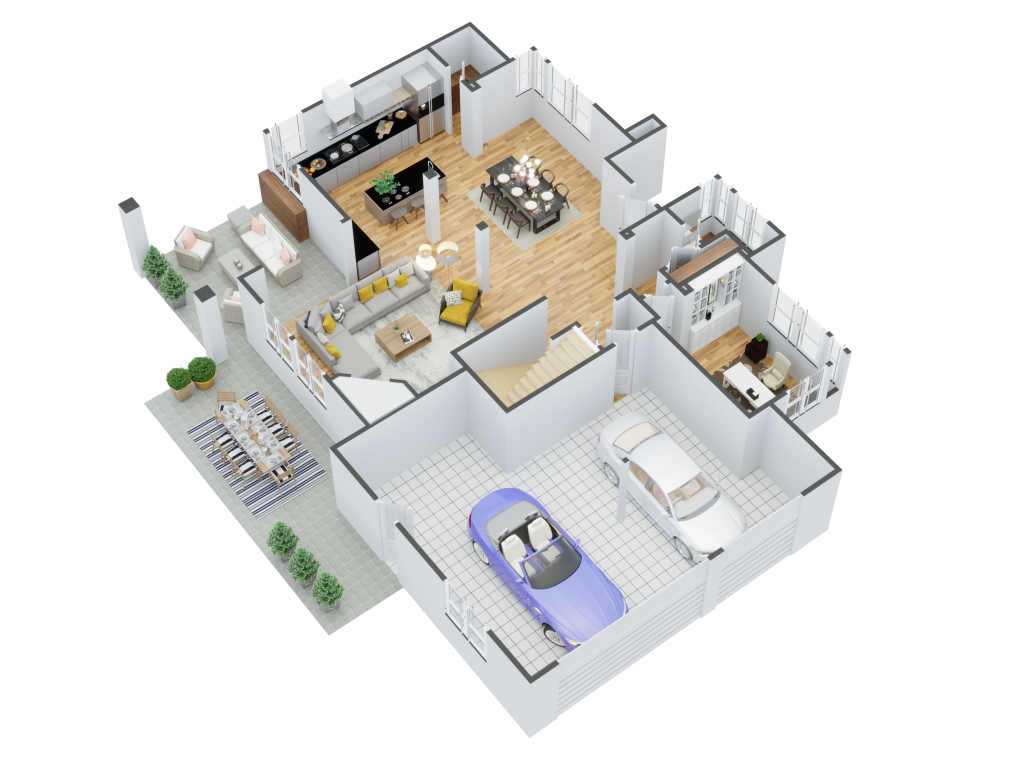 Currently, there are many types of floor plans for you to choose from, 2D Black & White, 2D Color, 3D Full Color Floor plan… 3D Floor plan is a product used a lot in recent years. This type of item not only shows the cross-sectional structure of the house, but also helps us to see the interior layout of each room in that house.
At Beepec you can get high quality detailed floor plans. We provide all kinds of items 2D Black & White, 2D Color, 3D Full Color Floor plan, Site plan,… 
In addition to photos, video is also a good and popular means of conveying images in the media. When watching videos, viewers will see the most intuitive images. Not only that, it also saves time, but still brings a more realistic experience to viewers. In the current epidemic situation, video has become the first choice of many realtors.
However, to have a complete video, you still need to find an expert in video editing. Beepec has a team of experienced video editors in this field. The video shots after being edited and cut will make the house more lively and attractive to buyers. Do not hesitate to contact us today to experience this attractive service.
Limiting contact and travel are the top recommendations of many countries' governments around the world in the current complicated epidemic situation. Because of this, home buyers have faced difficulties to visit a property.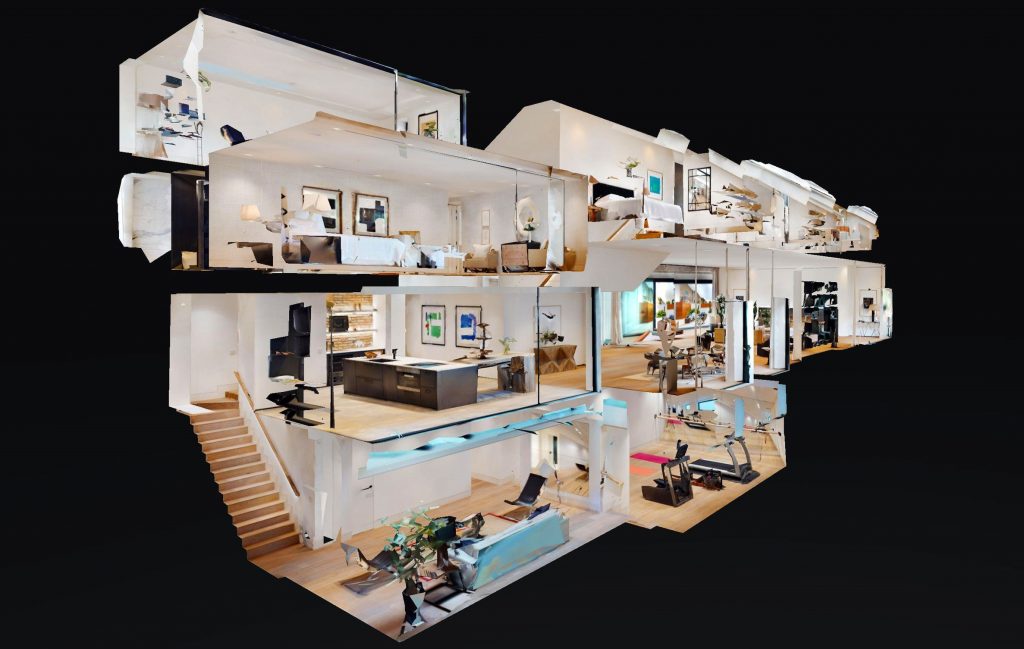 However, thanks to the increasingly developed virtual reality technology, home buyers can almost "visit" the house they want to buy without having to go to the place directly. All they need is just a smartphone, a tablet, or a PC… Virtual Tour was born as opening a new page in the world real estate market. With this kind of product, home buyers can almost directly see the house they are interested in, with 360-degree 3D images.
They can easily walk through the room that they want to go to, just by one click.
Come to Beepec, with varieties of products, you can easily push your marketing strategies as well as catch up your targets. We ensure to bring you:
– Multiform services
– 60 + Professional Editors Work 24/7
– Free trial
– Fast Turnaround Time
– Strict Quality Assurance Process
– Easy Payment
– Quick Help
Let us rocket your real estate business!