By chance, while surfing the Web, I came across a famous quote from Warren Buffet – is an American business magnate, investor, it impressed me and made me remember for always. And I feel that it is really true and real in the commercial market or any transaction involving price as well as quality or value.
Buyer-Customer will be the person who decides will pay for the Products or services that they choose. They will have the right to check, evaluate the quality, and negotiate with the seller to offer a suitable price to get that product.
Providers-Companies are responsible for determining/supplying the commodity quality/value for users or customers, as well as for guaranteeing and caring for or adjusting their work after sale.
The value of a product is not in the "Expensive" or "Cheap", it is Reputation in the future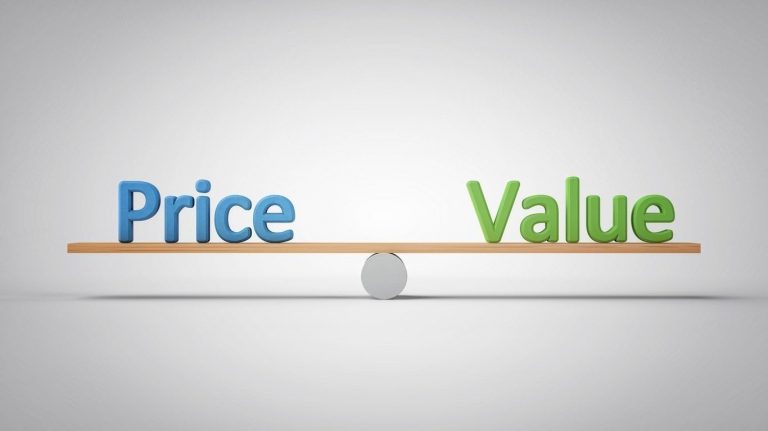 Price and Value are two completely different concepts. Price is taken to be the amount of money that is mainly paid for a particular product or service. On the other hand, the value is the quality of the product or service that one gets after paying the relevant price associated or set by its providers, however, they are always parallel and go hand in hand together in every transaction, if you provide a great product, it means it will have a corresponding value and vice versa.
At BEEPEC, we offer a wide range of services in the Real Estate Photography Industry. When customers contact us, their first query is nearly always: "What is your pricing?" or "Can you send us your price list?". We entirely understand the customers' concerns, because any buyers also are interested in the pricing of services that they have to pay money for, then we're willing to give them the price list for our services. And, with the first time approaching, price is one thing, but the customers also wonder about the quality as well as after-sales service, they will ask themselves whether the pricing provided, the quality they receive is consistent with the money they spend or not.
To answer this question of the customers, we offered a free trial for 02 services: Day to Dusk and Photo Editing so that they can experience our quality as well as our services. After the test is completed, it will be sent to the Customers along with the quotation for the outputs given, they will check and give us the comments/feedback and in order to establish if the quality and cost given are within their financial means? If they need any assistance, we are always available to help or answer their questions.
Price goes hand in hand with Quality
With the phrase "You get what you pay for" – which is always true – there will never be a product that is both high in quality and low in price. The quality of the product and the accompanying service will have a significant impact on its pricing, hence the customer will be the wisest to make the decision to trust and choose which company's services to use.
The "Price" battle is something that many firms or companies are always afraid of losing if things don't go as planned. They will lose both money and time, as well as their efforts. Meanwhile, there is a slew of competitors on the market who offer the same services and products at a lower cost.
There are also many of our customers who attach great importance to the issue of the price difference. This has promoted us to need to discuss and offer a suitable solution to the situation of the current real estate photo market with the criterion "Quality is first prior – Price is always competitive"
When coming to BEEPEC, you don't worry about anything, Prices are always considered and notified to customers in each small order so that you can confirm in advance.
We work very hard to build the best solution to deliver amazing customer support and believe that BEEPEC delivers more value than it costs.
Besides that, we are constantly training the editors to improve their skills so that they can familiarize themselves with all of the styles of customers, quantity goes hand in hand with quality, thereby attracting new customers and retaining the regular customers.
The following are some of the benefits of choosing BEEPEC as your photo processing partner:
Photos are processed with calibrated screens, top software, high connection internet 

Professional, Young, and Dynamic editors

Quick Turnaround time

Strict Quality Assurance process

Urgent order without extra fee

Unlimited correction

Prompt assistance

Excellent Customer service

Time zone convenience

Affordable price
https://beepec.com/